Things I Wish I had Put on Our Baby Registry
Things you don't think about that come in handy for baby.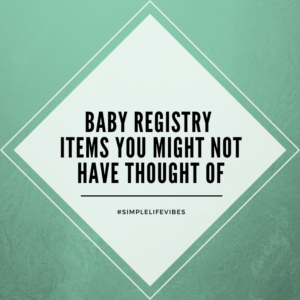 We're six months into this whole baby thing and I'm realizing there are a ton of things I wish we had registered for or watched out for to buy beforehand. Some of this is due to our lifestyle (we have family around the country and we also like to travel) and some is based on the season, but here are a few things you may not think about that you want to register for and have ready.
[If you're feeling overwhelmed by all the STUFF, like we did, you might appreciate our experience of what items you actually need and how many (with real quantities) of those items worked for us.]