Looking to live the simple life?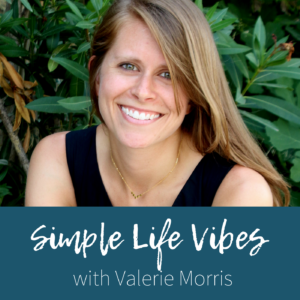 Yea, me too.
We don't always succeed, but that doesn't mean we can't keep moving toward that goal.
And, we know there are A LOT of other folks out there who want it too.
Most people are looking to live more simply, holistically, and healthy. It took us moving to the country to figure out how that you can live anywhere to do that. Join us as we explore adventures in rural living and the simple and crazy ways people go about it!
Join us each month on the SLV Podcast where we talk to other crazy dreamers out there who are getting back to the basics, simplifying life, growing a better tomorrow, and doing it their own way!
Behind The Scenes:  Take a peek into what life is actually like on ranches, farms, and homesteads around the country.
Unconventional Living: We explore life around tiny homes, RV nomads, container living, bardominiums, and more!
Rookie Homesteading:  Looking to learn a few how-to's?  Here's where we get the skinny on how to do stuff for yourself!
Simple Moments: Whether you live in the city, or the country, or even in the 'burbs, we all could use some encouragement to simplify our day.
Want to be a guest?  
APPLY TO BE A GUEST ON The PODCAST
We're looking for guests for our podcast. Apply now and we will review your application for a potential spot on our show. We will only respond to applicants that are selected for an appearance. Please do not email us separately to check on your application. Selection will be made on a rolling basis throughout the year.
Do you fit into one of the categories above based on your lifestyle or hobbies?  If you think you'd be a fit, we would love for you to apply.
SaveSave
SaveSave